Bristol graduates, Martin Fulford and Pam Norman have both been honoured for their outstanding achievements, their commitment to the BDA, and their work for the dental profession.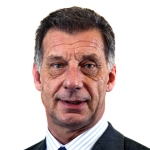 Martin has been awarded Fellowship of the BDA. Martin was a renowned lecturer on cross-infection control in dental practice and gave over 100 lectures across the UK, helping to support dentists provide the highest levels of health and safety in their practices. He published over 30 articles on the subject including the guidance Infection Control in Primary Dental Care, published this year. He contributed to the Department of Health's working Group on HTM-01-05. A long-time supporter of the BDA, Martin was actively involved as a representative, including serving as Treasurer of the Western Counties Branch. He was a member of the BDA's former Representative Body and a valued member of the Health & Science Committee. Martin sadly passed away in 2020, and we hope this award will help to recognise his achievements and keep his memory alive.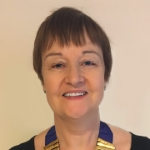 Pam has been awarded life membership of the BDA. She has worked as a GDP since qualifying in 1979 has given many years of support to the South Wales Branch, holding many roles on the committee and currently is acting chair, even though she has now retired. Her personable, approachable manner and genuine love of people has enabled her to encourage younger members to get involved. She has long been involved with the BDA's Benevolent Fund and has represented and fundraised for the charity and is also active in her local community. She is also a Company Secretary of Lifeflight, a charity set up to start an air ambulance service in Swansea.