The Hannover exchange has always involved groups of twelve students and two staff from each school visiting the other on alternate years for a week-long programme of educational and social activities. When in Bristol the expense of organising this is considerable and has to be raised by the students themselves, who do so by organising many weird and wonderful fund-raising events in the preceding months.  We are pleased to support them.
A report of the most recent visit to Bristol in June 2018 may be found by clicking here (opens in new window)
Here is a full report of the trip by Gordon Gray in 2013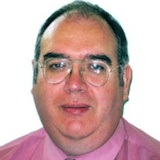 The 40th anniversary of the annual exchange took place in October 2013 and was held in Bristol.  It is unusual for the exchange to take place so late in the year but Hannover were hosting an international event in their Dental School during our customary week in June.  Normally, we can rely on the good weather in June to show Bristol and the surrounding countryside of the south west off to good effect.  However, we had a mixed week of showers, sunny intervals and some heavy downpours.  It was not enough to dampen the spirits of the students who enjoyed a week of academic and cultural activities.
Establishment of a link with the Hannover dental school was proposed by Professor Eric Bradford and set up by Ken Marshall with Professor Till Jung in Hannover in 1973.  The exchange involves pairing 12 of our students with a similar number from Hannover who are accompanied by two members of staff.  Each student hosts a German in their apartment and provides breakfast for them, while the rest of the meals are provided by the exchange.  The exchange has been successful in the past by fostering elective research projects for students and staff.  Indeed, one of the German members of staff now holds a PhD from the University of Bristol.  The BDAA kindly provided some financial support for the exchange this year for which we are very grateful.  The Exchange Society is not supported directly by the University or the Dental School but the students have to raise funds themselves.
The dress code between our two dental schools was a major topic of discussion as the German students attend their Dental School wearing denim.  Their tunics however, are long and completely smother their outdoor clothing.  They were somewhat amused by the scrub suits that our students wear and referred to them as 'pyjamas'.  The other amusing fact for them was our infection control standard of 'bare or naked below the elbow'.  Conversely, while our students would 'dress down' for going out in the evening by wearing denim, the Germans 'dressed up' and wear smart clothes.
The German students commented on how treatments vary between our two countries.  The placement of a crown differs greatly and the Germans believe their method is more accurate than ours.  However, this is something that we need to see for ourselves before passing comment.  The exchange students were particularly intrigued that Bristol Dental School had its very own Oral Medicine Clinic on site as this is a subject that is taught as a postgraduate subject in Hannover.  The German contingent enjoyed the tour and observation sessions on our clinics.
The myriad academic and social benefits of the Hannover exchange are matched by the cultural enrichment such an enterprise encourages.  Dentistry, like all disciplines, benefits from the exchange of knowledge and approaches from around the world.  In the cosy confines of our Dental School it is easy to forget that there are thousands of dental students being taught in diverse ways, by tutors with varying philosophies, in every corner of the globe.  Despite the relatively short distance our Hanoverian guests had to travel to reach us, the exchange gave us an insight into our subtle cultural disparities.  These differences appeared in the social arena, for example the incredible propensity for West Country Cider our guests exhibited.  Germans are famous for their beer but were unprepared for our local Exhibition Cider.  It was also manifested in a typically continental panache for accurate time keeping.  However, after an intense one-week period of bonding, perhaps what was most obvious was our numerous cultural similarities.
When our German guests arrived in Bristol I don't think they were prepared for how hilly our city is compared to the flat landscape around Hannover.  We all enjoyed some days out together.  The professionally led walking tour of Bristol provided many snippets of Bristolian history which everyone found very interesting.  The weather in Bristol had been relatively good for October so it was a bit of a shock for our guests when we crossed the Severn Bridge into Wales.  Sadly, the weather let us down when we visited the Big Pit but the Welsh valleys are always more impressive in the pouring rain and howling wind. On the night-life front we visited a diversity of Bristol establishments.  The exchange was an exciting opportunity to engage with students with very different academic and personal backgrounds.  We look forward to our return journey to Hannover in June 2014.
Bristol is the only UK dental school that runs a foreign exchange programme and we are very lucky to be part of this special relationship with Hannover Dental School.  It gives us the opportunity to learn about their curriculum and how it transfers to treating patients in practice.
The planning that went into the timetable by the committee for the exchange was meticulous.  The budget is always tight so we really had to get creative in a bid to show the Hannover students a good time.  We found a healthy balance between education, culture, entertainment and dining – though with the Hannover students complaining of how full they were, we may have overdone the gastronomical aspect.
Taking part in the exchange has allowed us to establish great friendships with fellow dental students that we would not have had the opportunity to meet otherwise.  It has also allowed those of us in the committee to grow closer and realise the true meaning of teamwork.  Students who have previously taken part in the exchange still talk about it and many are still in touch with their exchange partners.  We're all very much looking forward to our time in Hannover this summer and I'm sure we'll have our own stories to tell.